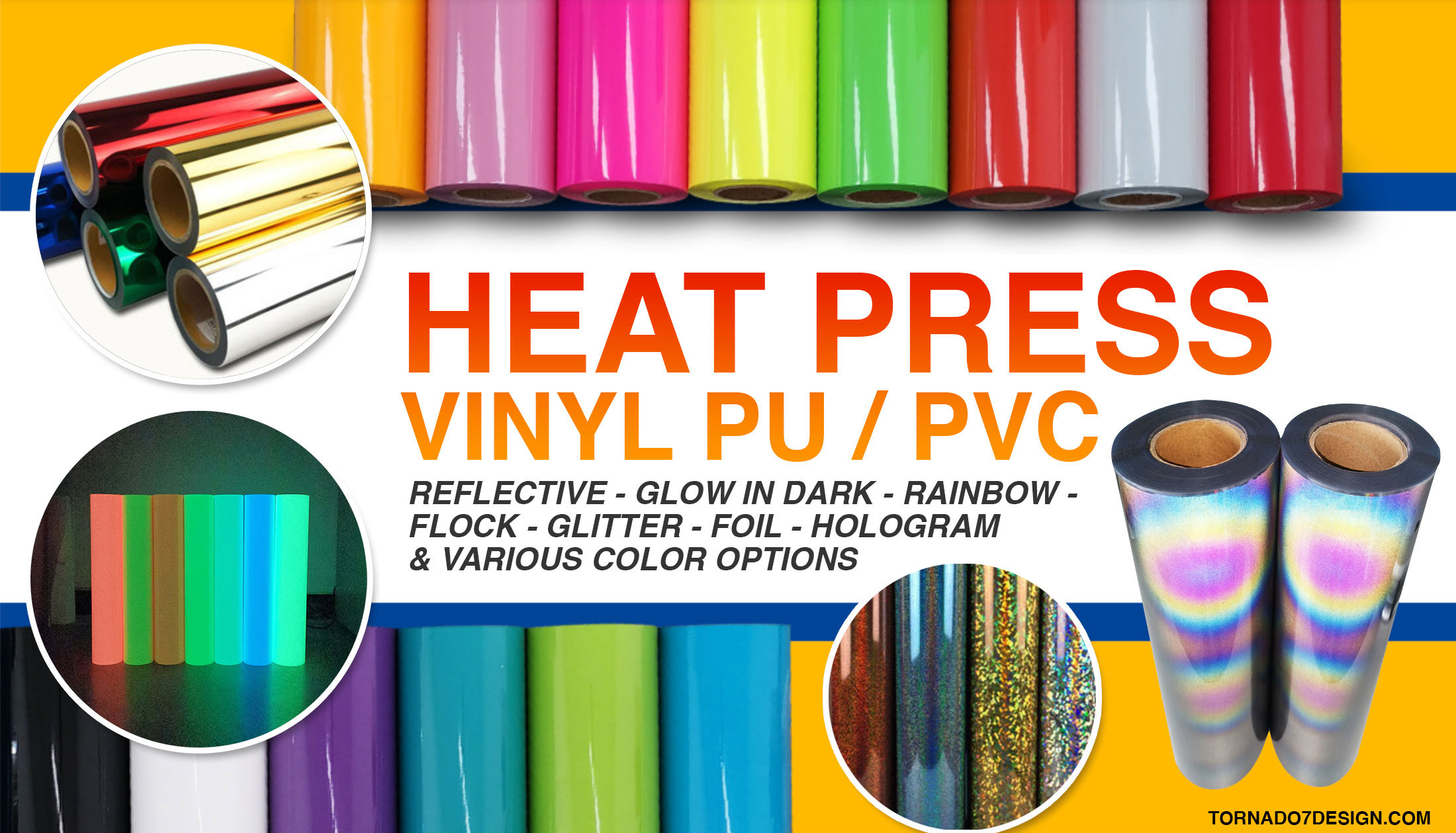 Various PU VINYL material ready to serve your fabrics printing business needs.
Basic color or NEON VINYL | Reflective VINYL | Glow in dark VINTL | Rainbow VINYL | Flock or Velvet VINYL | Glitter VINYL | Foil VINYL | Hologram VINYL | Chameleon VINYL | Checkered VINYL
Quality heat transfer PU VINYL imported from China and Korea. Good to cut and peel, works well with CAD-CUT machines like Graphtec or Silhouette and more.
Material to be pressed on fabrics & t-shirts.