Description
Start up a business is not easy, we care for your pocket and convenience. Here we customised different package for the need of business start up owner. From brand LOGO to printed business stationery, supply under one roof for your ease.
Remarks
* Price not include related product printing.
* Extra charge may apply for overtime on design turnaround time limit.
See our previous project works.
Creative Brief
Example:
Target Market
Target Audience
Any Favourite Logo?
Initial Design
Within Working Hours
Unique
Customizable
Revision
Case Study
80% only goes up to 1 revision round
or only ask for color variation
Final Files
Send the artwork visual
file via email
Graphic design come alive to physical advertising display product.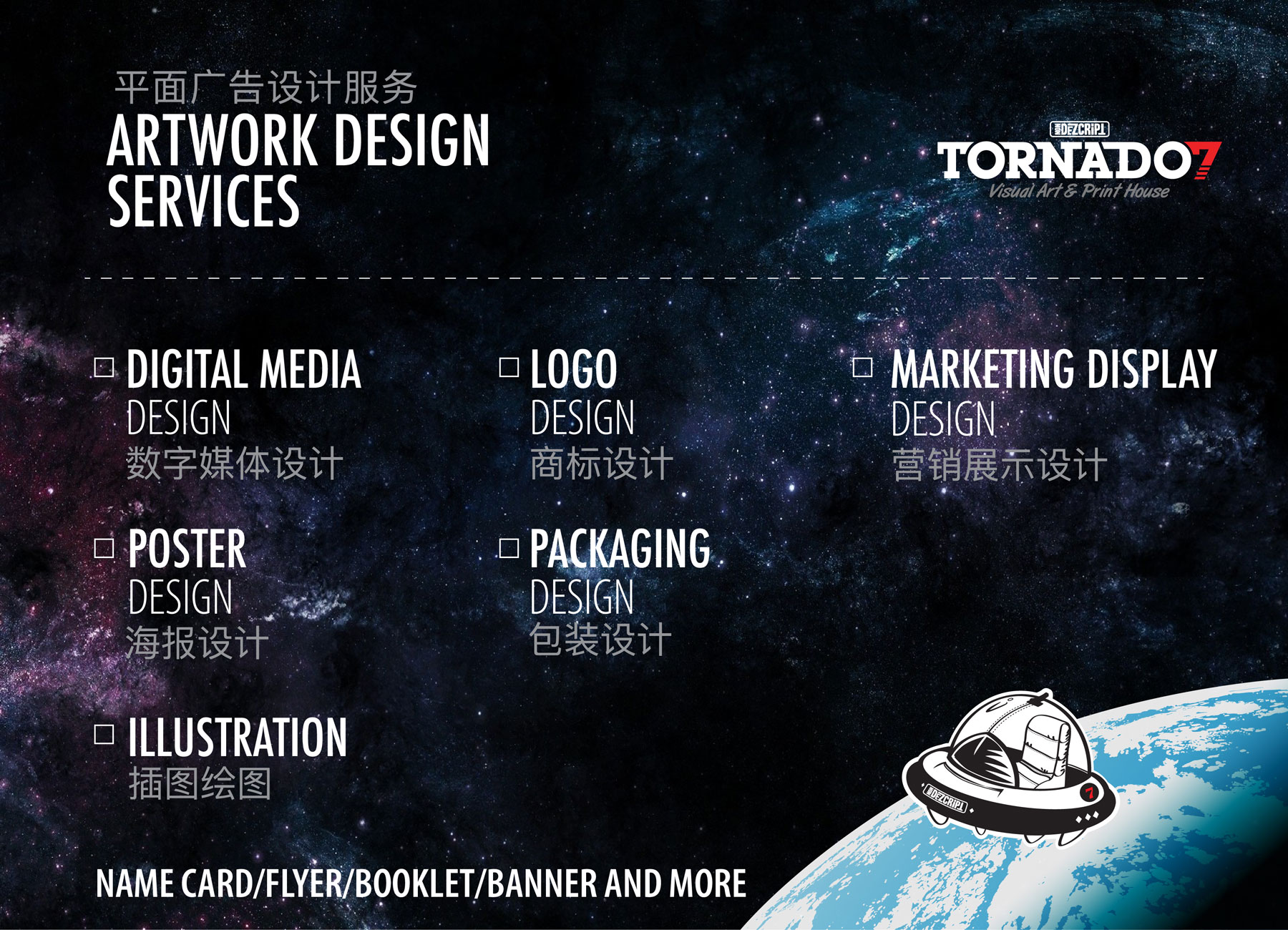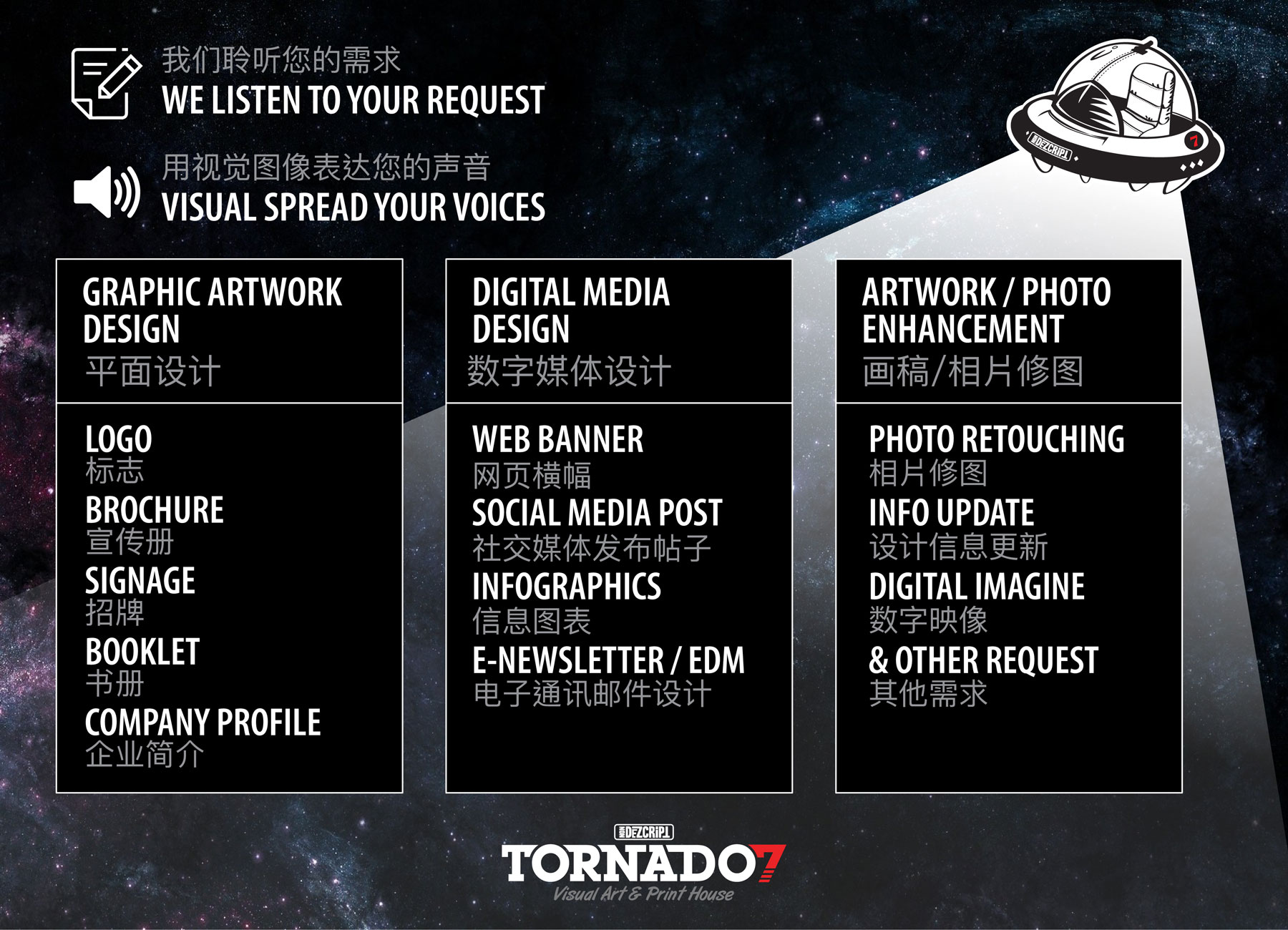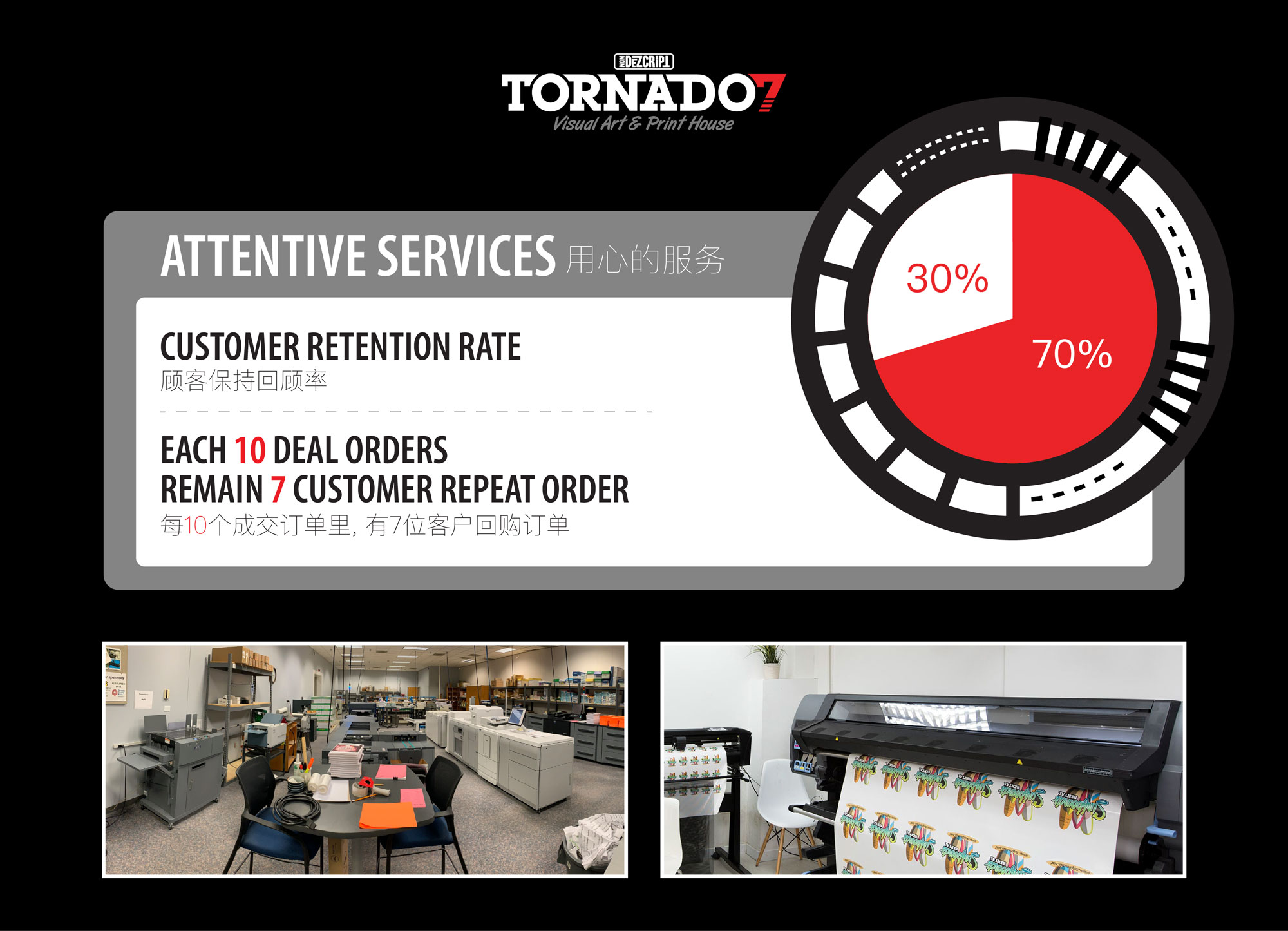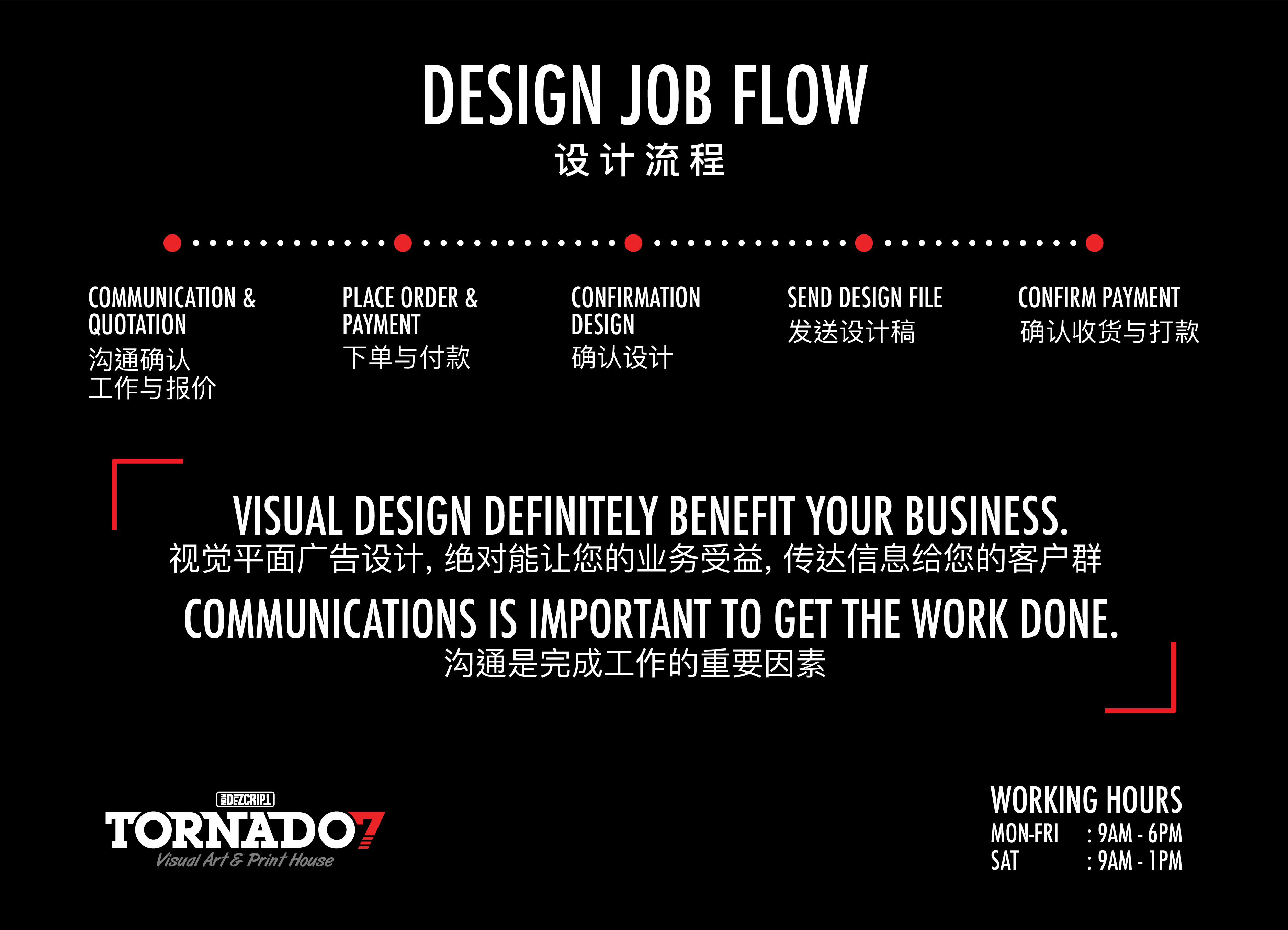 Remarks
Prices may vary depending on project's complexity, please ask us for the actual price to avoid misunderstanding.
设计费用因项目而异, 请向我们询问获取正确报价以避免误会.
Original artwork (.Ai / .PSD and etc)  NOT included, extra charge may apply upon request.
费用不含原稿, 可应要求提供 (额外收费)
50% deposit will be collect upon job confirmation.
将先收取50%定金确认执行工作.
Get actual quotation from us for your project, it's FREE.
请向我们专员咨询, 确认工作内容并免费获得正确报价.